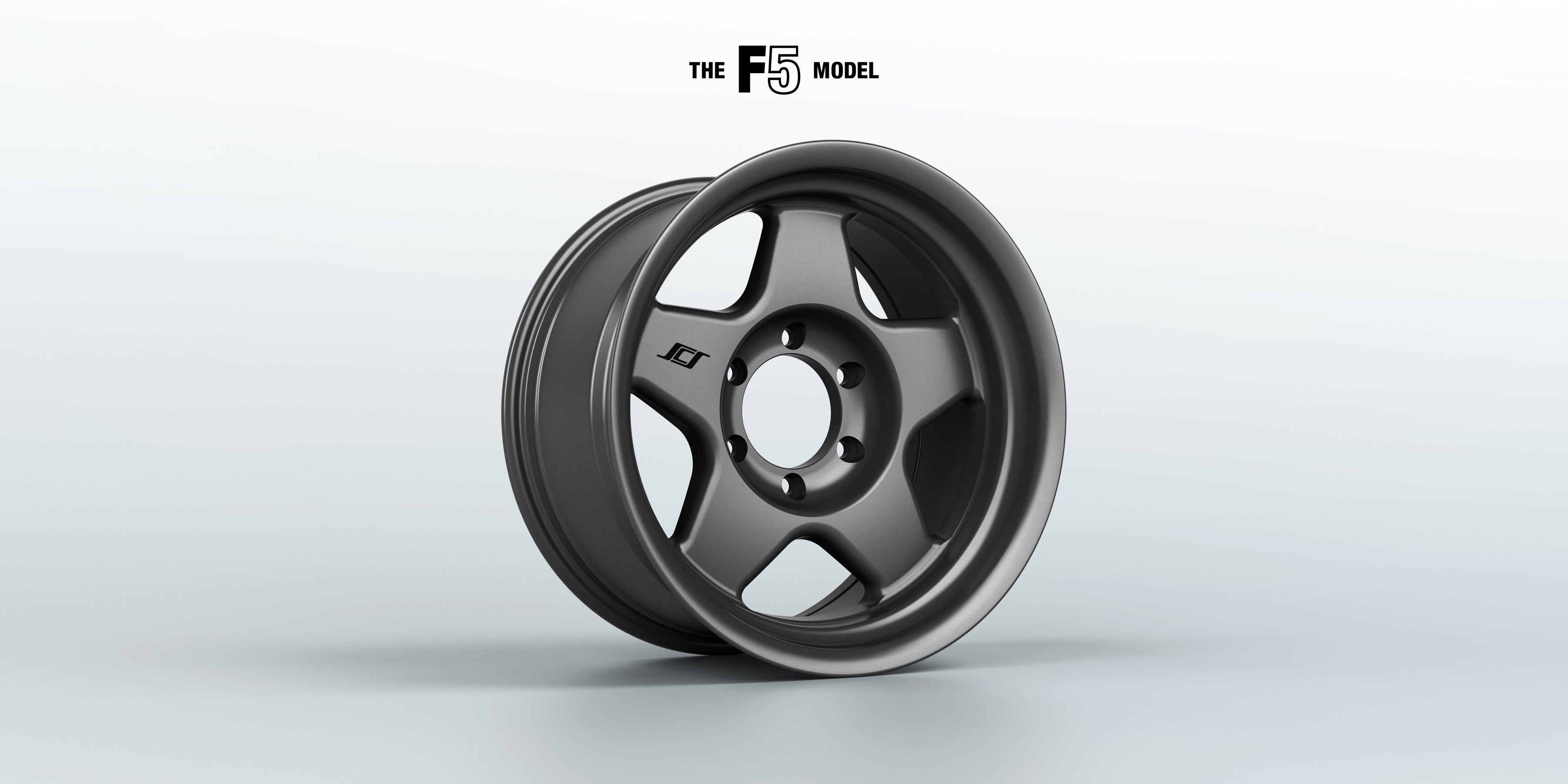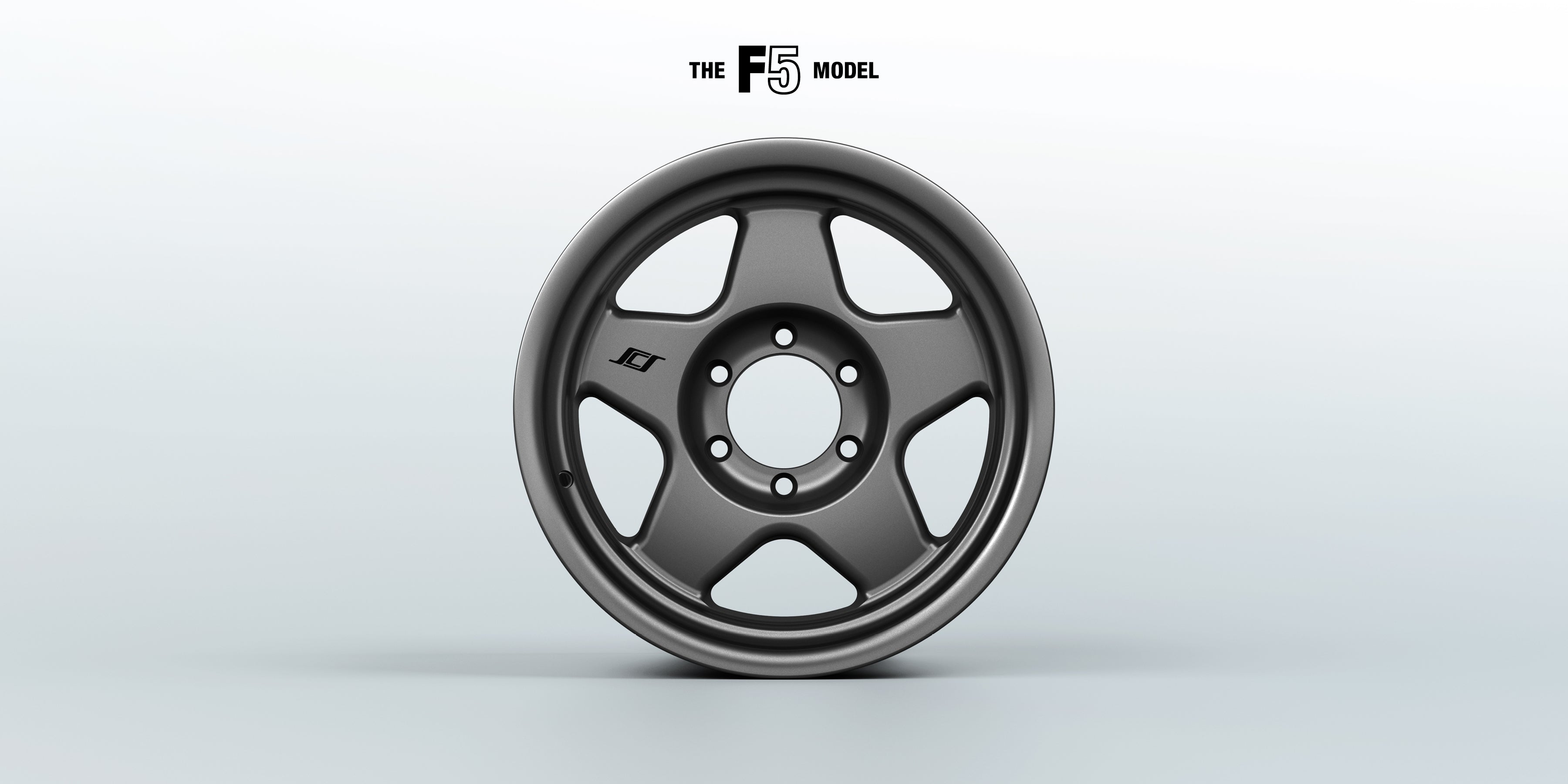 DESIGN
The traditional 5-star wheel is reimagined with our F5 model. We based this model on a classic form, but pivoted it around the no-center-cap concept to emphasize the off-road-ready appeal. Being hubcentric and incredibly lightweight at just over 18 pounds, the F5 model sets new standards for form and function in wheel design.
NOTE: THE F5 IS A DIRECT FIT ON LOCKING/FREE WHEELING AND TOYOTA DRIVE FLANGE STYLE HUBS. DETERMINING FITMENT IS THE RESPONSIBILITY OF THE CUSTOMER.
ALL CANCELED ORDERS WILL BE CHARGED A 2.5% CREDIT CARD PROCESSING FEE!!!
F5 GALLERY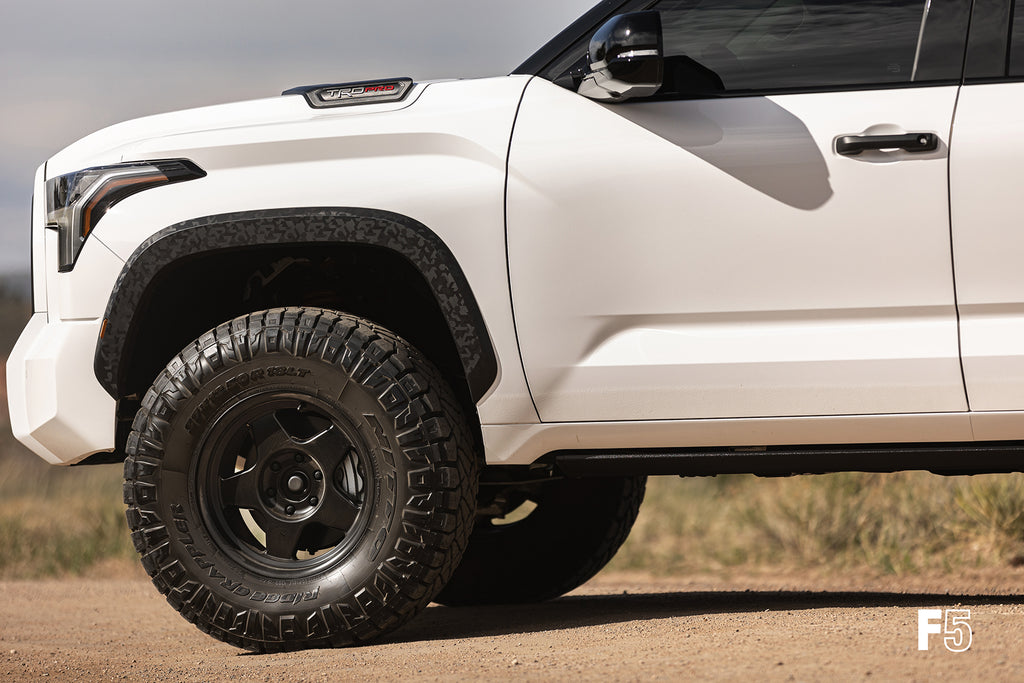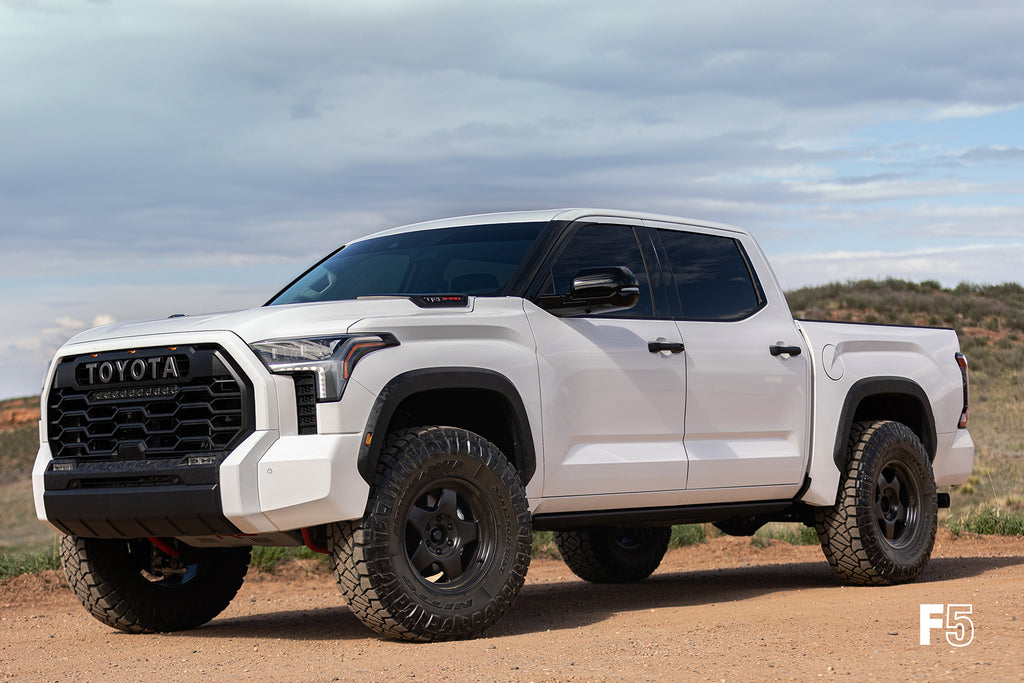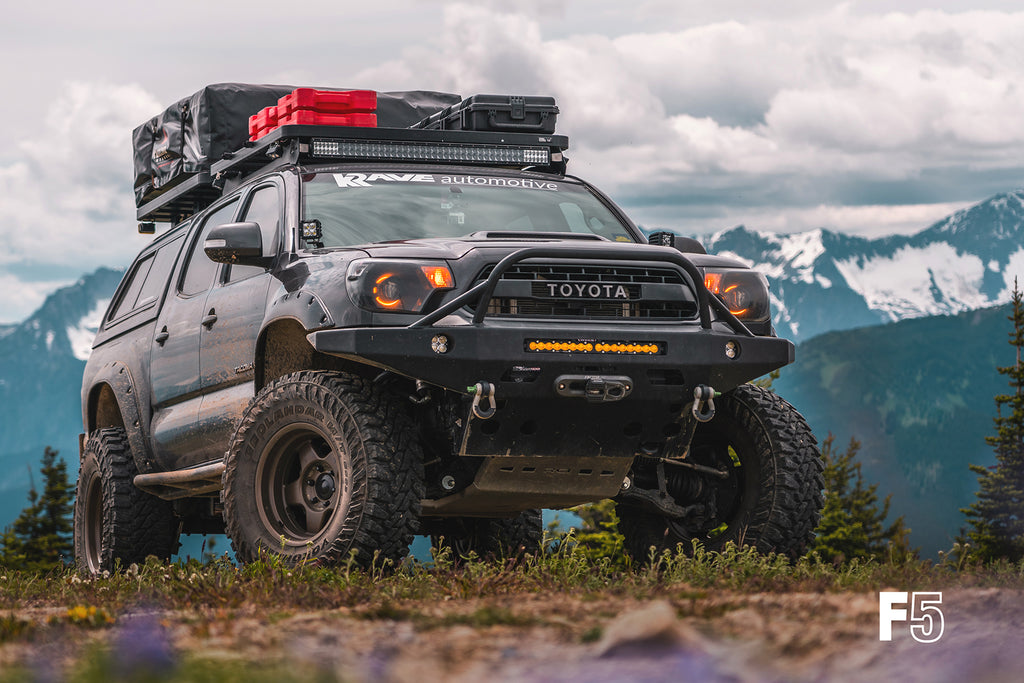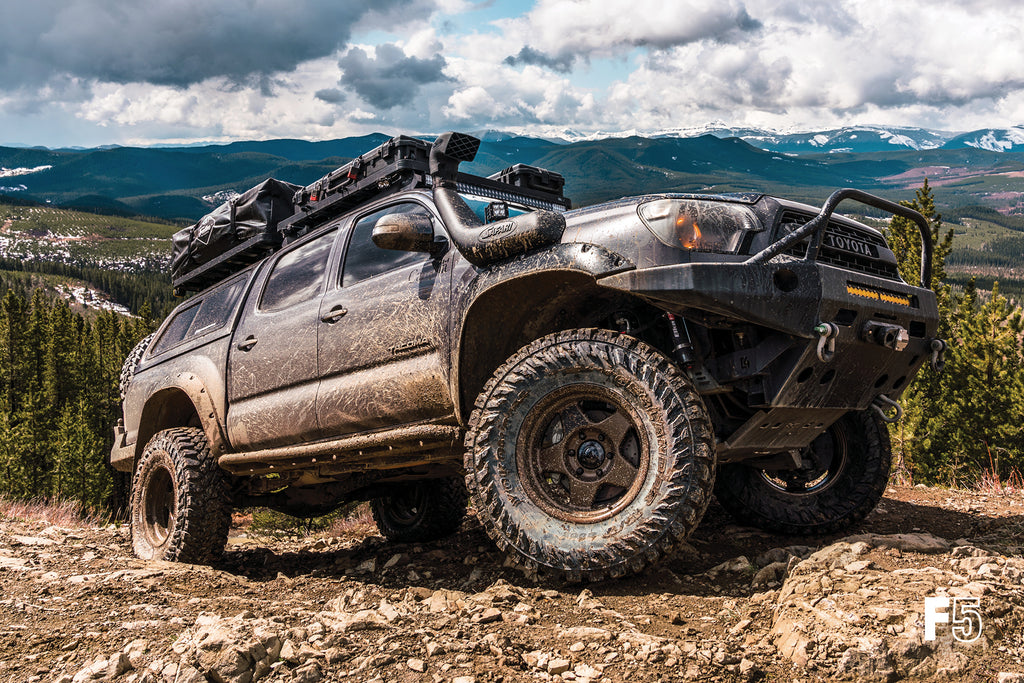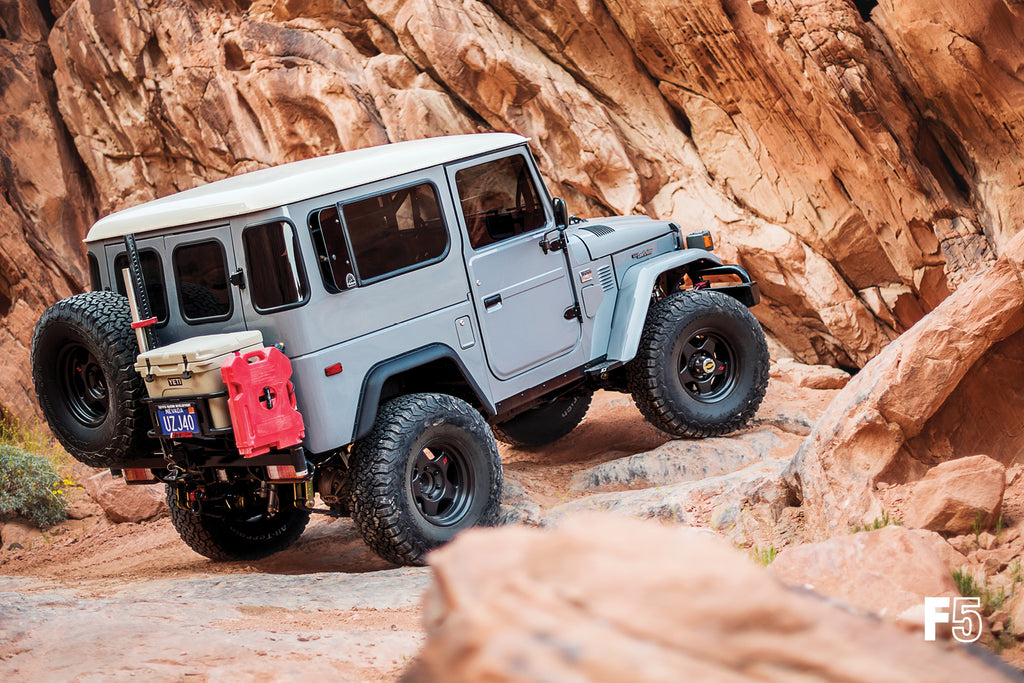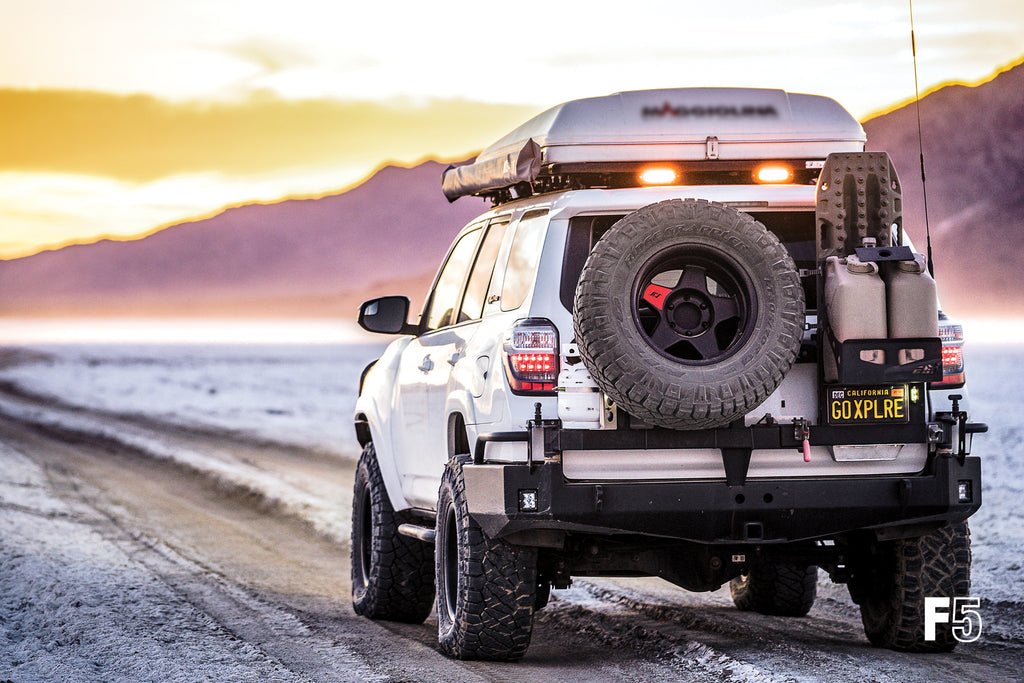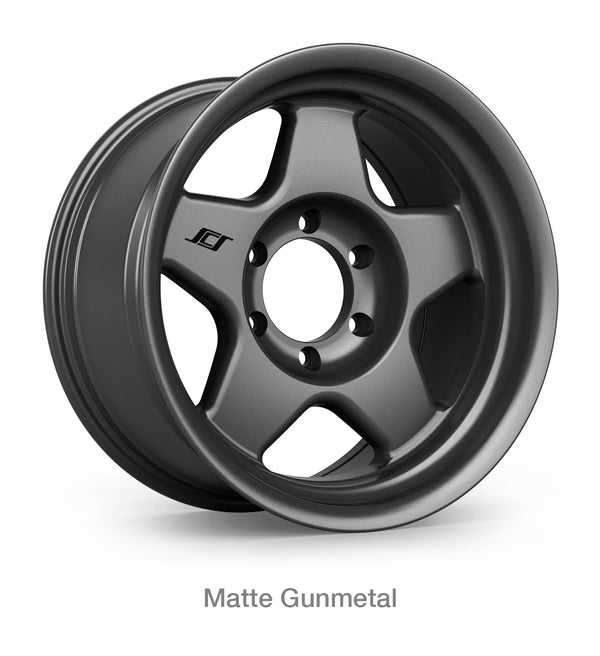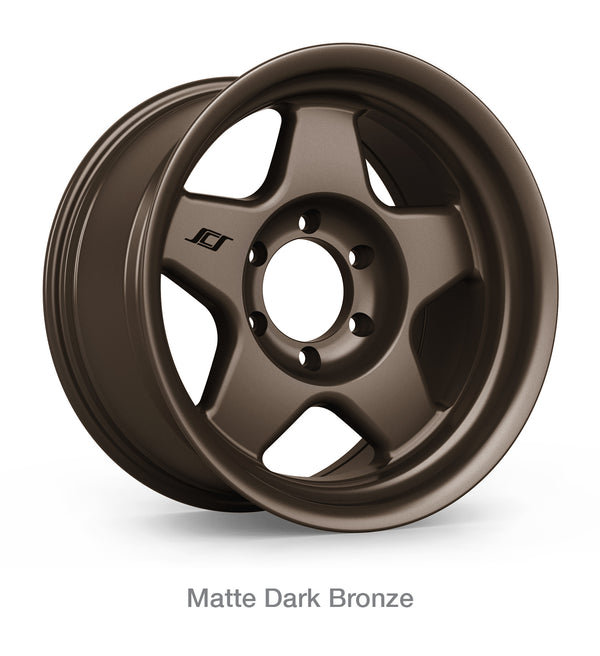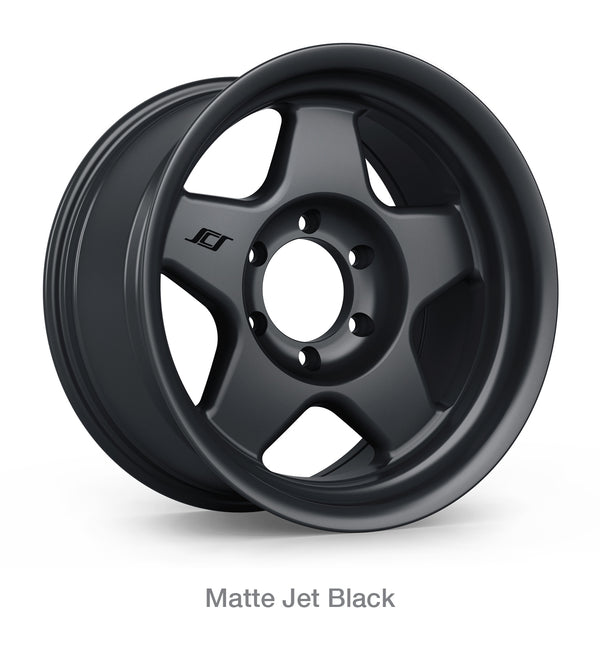 | SIZE | BOLT PATTERN | BS | OFFSET | WEIGHT |
| --- | --- | --- | --- | --- |
| 16 X 8 | 5 X 150 | 4.90" | +10mm | 18 lb 9 oz |
| 16 X 8 | 6 X 139.7 | 3.50" | -25mm | 18 lb 2 oz |
| 16 X 8 | 6 X 139.7 | 4.50" | +0mm | 18 lb 13 oz |
| 17 X 8.5 | 6 X 139.7 | 4.30" | -10mm | 21 lb 11 oz |
| 17 X 9 | 6 X 139.7 | 3.50" | -38mm | 22 lb 9 oz |
| 18 X 9 | 6 X 139.7 | 5.50" | +12mm | 25 lb 14 oz |
| 18 X 9 | 5 X 150 | 6.00" | +25mm | 24 lb 12 oz |
Price: $245-330 USD
Construction: Flow Form
Hubcentric: Yes
Max load: 2100-2500 lb